One Christmas Tree with three different looks.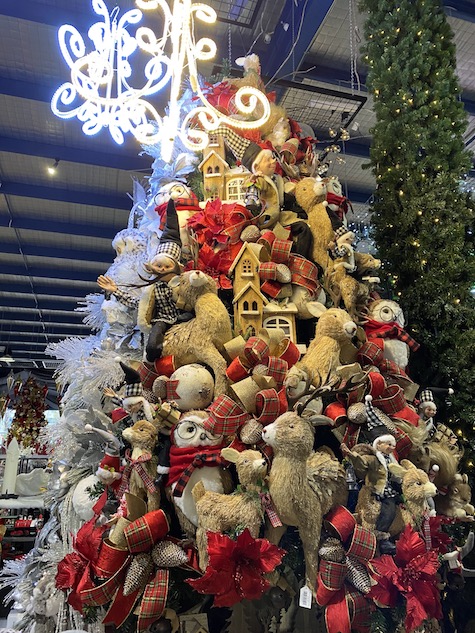 This year our Woodland/Nature Tree had not one but three different looks. Each year new products are showcased on our themed Christmas trees and sometimes we have so much stock we need to display multiple looks. For this one I took a rustic theme with bristle brush reindeer and tartan handmade bows and added bright red poinsettia to create a natural country look that references a homely traditional Christmas.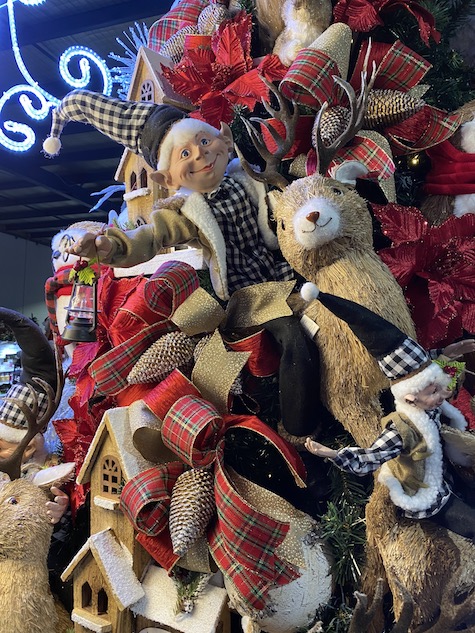 Create movement and depth in your Christmas tree by adding products that can be animated. These lumberjack elves are seated on the bristle brush reindeer and look like they might just ride away. You can create your own story with products that reference a theme with characters to suit the story.
Add larger pieces to your tree first and secure into the branches with floristry wire. Remove branches from your tree to embed larger pieces these become the building blocks for the rest of your display.
In contrast my second look was a Winter Wonderland scene with wintry animals like white squirrels and large white owls. This side had a frosting that glittered and sparkled in the light and bounced off the chandelier that hung above. Predominantly white this look is about texture and feel the silver poinsettias are edged in glitter and soft fluffy snowballs nestle into the places in between.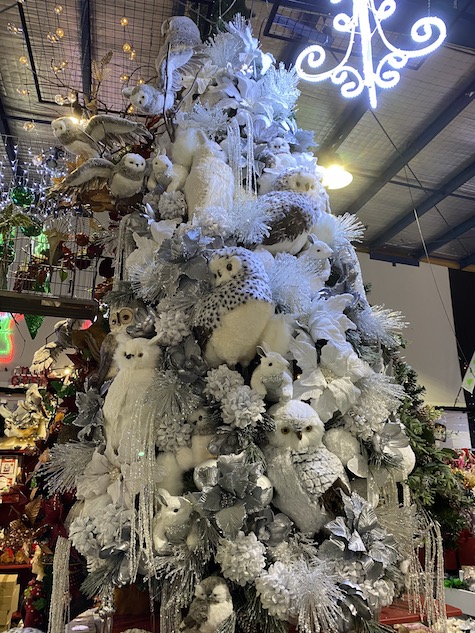 Choose your floristry for contrast the silver sprays are spiky and hard and the chrysanthemums soft and round. The white diamanté hanging sprays drop to mimic a frozen waterfall and glass icicles hang beneath. Our display trees use oversize pieces to create a wow factor they're an exaggeration of what you might create for your own home.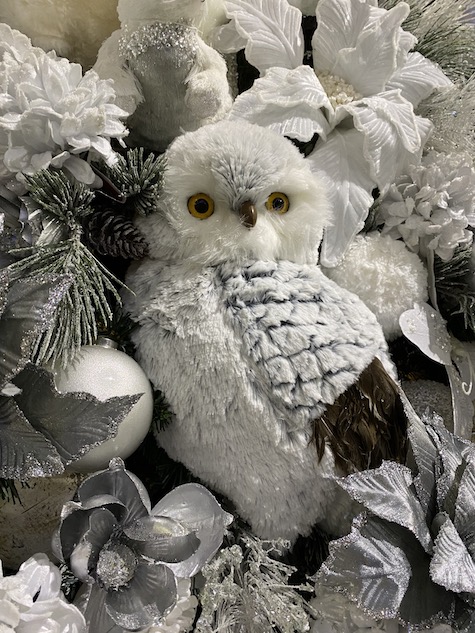 The third side of this tree is pure fantasy a vision of a Woodland Forest that comes from a fairytale. The first step was to add vintage style bird cages, they're suspended from tree branches. This creates a three-dimensional space and the perfect setting for flying owls and woodland creatures.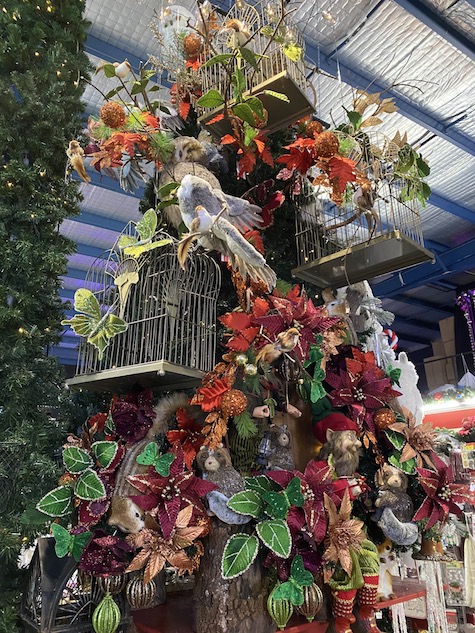 The rich autumnal colours of green, burgundy and copper create the perfect setting for the forest floor a habitat for elves, birds and butterflies. The woodland elves are set outside a hobbit like door set into the base of the tree, a touch of magic.